Longtime Almont resident Hilda M. Hill left one of the largest bequests from a donor in the Four County Community Foundation's history. Hilda always had a passion for helping students realize their dream of attaining a higher education. Thanks to her generous gift, the Hilda M. Hill Memorial Scholarship will benefit Almont, Capac and Imlay City high school students for years to come.
Hilda Hill was born in 1907 and was a lifelong resident of the area. She graduated from Capac High School in 1924 and immediately enrolled in teaching classes at Michigan State Normal College. She began her teaching career at one-room schools; the Kelly School in Capac in 1925 and the Spangler School in Almont in 1927. In 1929 she received a Bachelor's Degree in education and began to teach at Imlay City High School where she remained until 1942.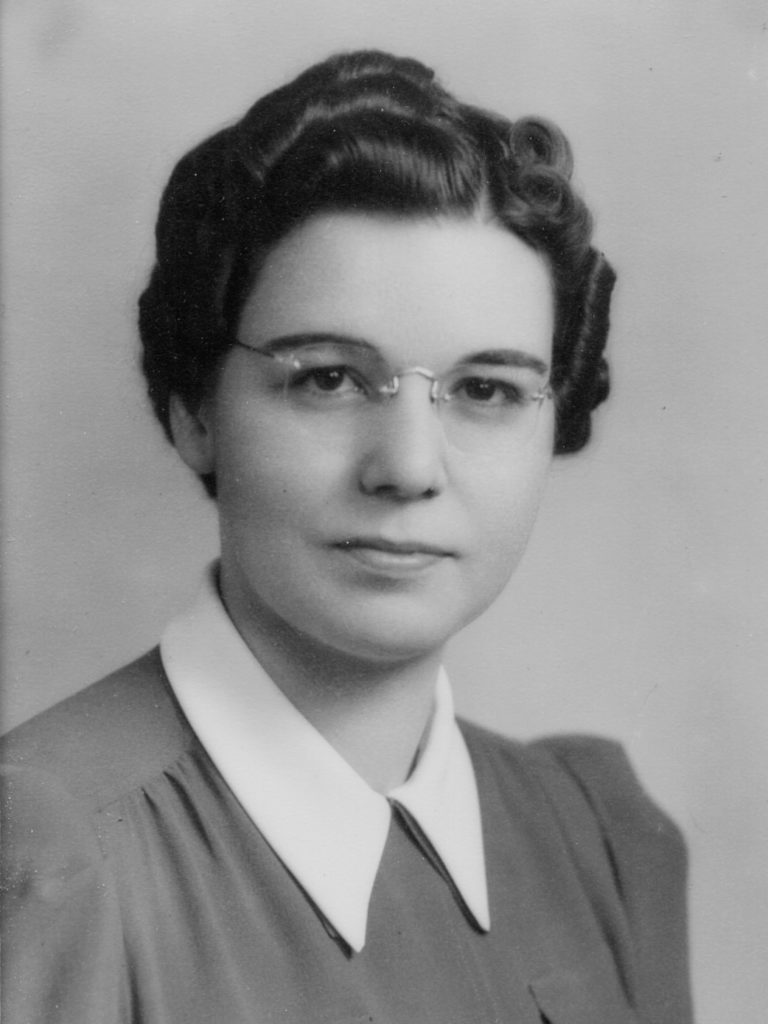 Hilda continued her education at Cleary College and at Wayne State University. In 1942 she began working at Commerce High School in Detroit. In the early 60's Hilda Hill attended an IBM workshop in New York. When she returned she was instrumental in developing the first computer course in a high school curriculum. In 1964, Hilda transferred to Cass Technical High School in Detroit to implement the programming course and remained there until her retirement in 1972.
Hilda Hill was a wonderful teacher and her students looked up to her. She expected excellence from her students and they responded with their best efforts. She was a great believer in caring and sharing so she left a lifelong gift to future students. Before she passed away in 2003, Hilda endowed a scholarship program to help worthy students who need financial assistance to further their education. Scholarships are available for vocational/technical training as well as traditional college/university coursework.
In the words of Hilda Hill, "The future is not some place we are going to, but one we are creating. The paths to it are not found, but made, and the making of those pathways changes both the maker and the destination."