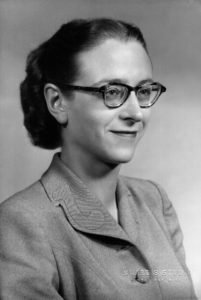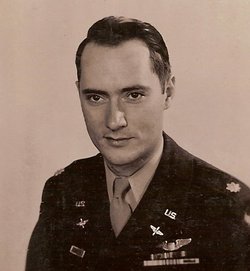 Jean Currey was born in 1925 on a farm in Almont to James Mitchell and Jennie Mair Currey. She grew up in Almont and attended the one room Howland School through eighth grade. She was the Almont High School Class of 1942 Valedictorian. She attended Michigan State University and graduated Magna Cum Laude with a Bachelor's Degree in Business and Public Service in 1948. Jean was one of the first graduates of Michigan State to pass the CPA exam and join a public accounting firm, Price Waterhouse in Detroit.
Albert Himes Stanwood Jr. was a highly decorated World War II veteran and retired General Motors pilot. Born in 1919, in Providence, RI, he graduated with a degree in business from Bryant College in Providence. In 1939, he joined the Army Air Corps. Albert was in the first unit to see action in the Southwest Pacific early in 1942 and served there from 1942-1944 earning numerous citations, including twice earning the Distinguished Flying Cross. After leaving the service, he moved to Detroit as a pilot for General Motors.
Jean Currey married Albert Himes Stanwood in 1957 and left Price-Waterhouse to start a family. The couple had four children; Albert Himes Stanwood III, Marion Stanwood Dickel, Susan Stanwood Whelan, and Sarah Stanwood Eubanks, along with nine grandchildren. Al continued to work for GM and was an active member of the First Presbyterian Church, VFW Post No. 6695, the Plymouth Rotary and the Elks Club. Jean became a partner in the accounting firm of Morrison and Stanwood, P.C. where she worked until her retirement. Her passions were her family, her career, and her insatiable love of books.
Jean Currey Stanwood died in 2004. Albert Himes Stanwood died in 2015.
The Albert Himes and Jean Currey Stanwood Scholarship is given annually to a high-achieving female student graduating from Almont High School. To give to this fund visit 4ccf.michigangiving.org/donate