Helping our community grow for over 35 years.
FOUR COUNTY
COMMUNITY FOUNDATION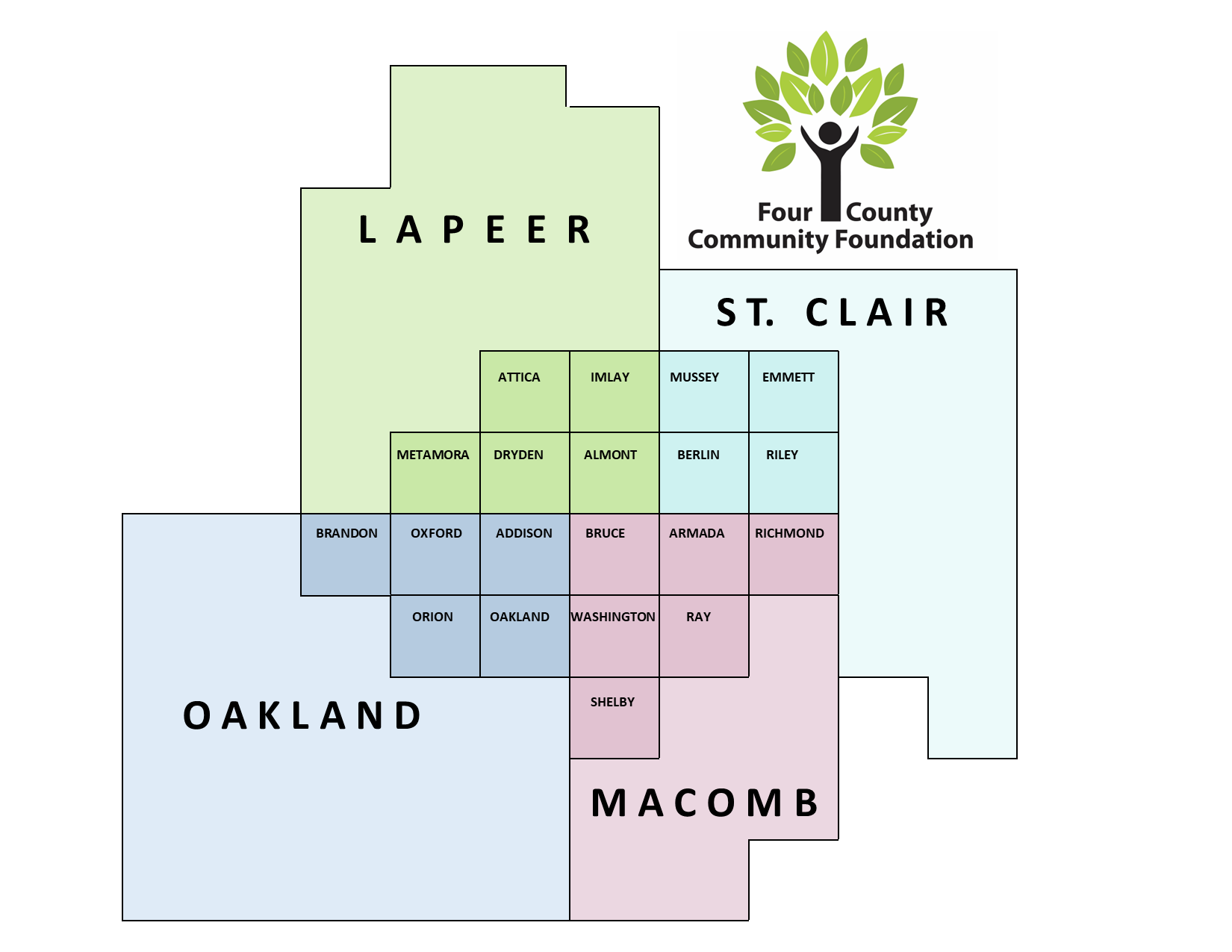 Members of Capac's 988 group, along with their parents, take part in team building exercises during one of their teen Mental Health First Aid training sessions. The program is free to other student groups in the foundation's service area.Four County Community...