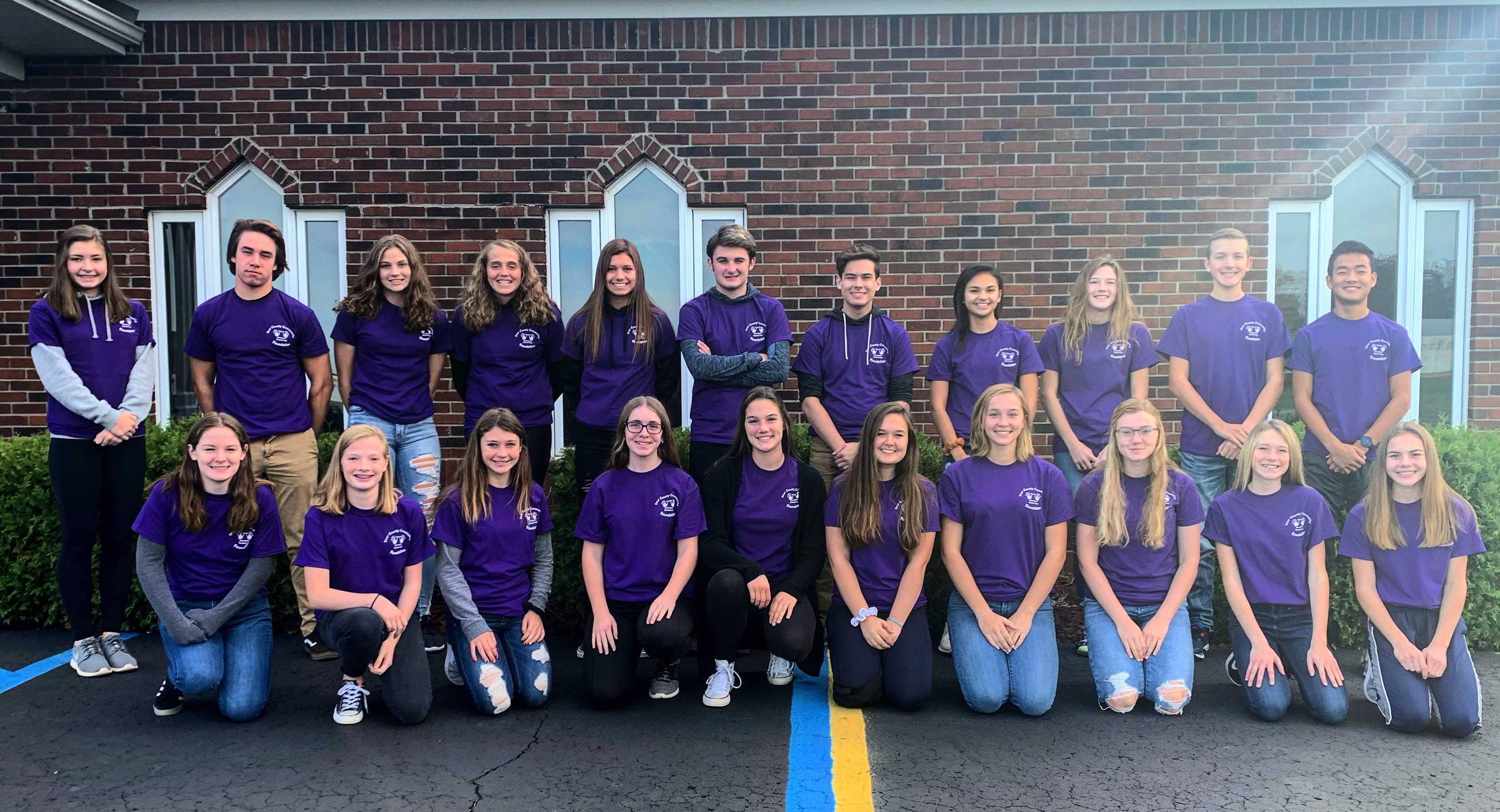 Become a part of something great!
Our YAC is involved in many philanthropic activities throughout the communities we serve.  Students collect and distribute necessities such as food, socks, and mittens during the winter holidays.  They volunteer time to read to young students, help out at Victory Day, and serve at charitable events.  All YAC service hours can be considered Community Service.  If you are an active member of our YAC for two or more years, you are eligible to apply for a Leadership in Philanthropy Scholarship during your senior year.  The generous award is our way of thanking our young volunteers!
We strive to have representation from each of the school districts in our community, including Almont, Armada, Capac, Dryden, Imlay City, Oxford, Richmond, and Romeo.  Students in grades seven through twelve have the opportunity to take an active part in giving back to their community through membership in YAC.  If you are interested in becoming a part of our Youth Advisory Committee, download, complete, and return the YAC application by mail or email.  Applications to join YAC are accepted throughout the year.
YAC APPLICATION
To learn more about YAC opportunities or youth philanthropic events contact Four County Community Foundation.
Andrea Frederick – President
Ginger Gottler – Vice-President
Ava Bailey
Wren Dennis
Ava DeVlaminck
Emma Ebner
Andrea Frederick
Ava Gedert
Ginger Gottler
Cierra Helzer
Christina Howard
Evan Lamb
Bryce Ligon
Jacob Meerschaert
Audrey Napolitano
Carmen Page
Adam Saintonge
Julia Schaefer
Cooper Schapman
Julia Schneider
Abby Snable
Emmerson Sullivan
Courtney Unruh
Callie Wenz
Katie Wenz
Kathy Dickens
Sarah Mousseau
Dina Miramonti
Dr. Laura Schapman