As part of our mission, Four County Community Foundation is dedicated to bringing together human and financial resources to support progressive ideas in education, health, and community. In 2015, we supported several human services programs throughout the communities we serve. Our work with the following agencies, along with many other organizations we support, continues our tradition of philanthropy begun generations ago.
Love, INC
Families facing the threat of homelessness or the possibility of living without heat and electricity can contact Love, INC of Greater Lapeer for assistance. This past year, there was a distressing increase in calls from elderly citizens who could not afford their utilities and food or medication.
Love, INC applied for and received a grant to support their Housing and Utilities Program. This program is designed to prevent utility shut-offs and housing evictions in Lapeer County. Love, INC works closely with DTE, Consumers Power, propane and water companies, and landlords. In addition, they coordinate their charitable efforts with state and local agencies, other non-profit organizations, and numerous churches in the area.
Samaritan House and LACADA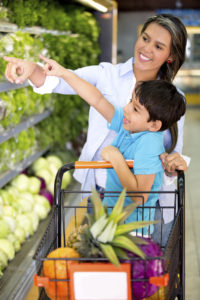 Samaritan House and the Lapeer Area Citizens Against Domestic Violence (LACADA) received grants to fund the Emergency Support of Women. Checks from our Women's Fund were presented to both organizations to assist women in crisis situations.
Samaritan House, located in Washington, is supported by seventeen Christian churches and serves the villages of Armada and Romeo, the townships of Armada, Bruce, Ray, Washington, and both Macomb and Shelby townships north of 23 Mile Road. Samaritan House serves the community in many ways including food distribution, shelter and utility assistance, tax preparation, clothing assistance, and school backpacks.
LACADA serves all residents of Lapeer County who are victims of domestic violence, sexual assault, and/or stalking. In operation since 1991, LACADA provides free and confidential support services that include crisis intervention, support groups, court accompaniment, information and referrals, emergency shelter, and personal advocacy.
The significance of the services provided by both Samaritan House and LACADA is immeasurable. By supporting their programs, Four County Community Foundation's mission is well-served.
Turning Point, Inc.
Turning Point's mission is to provide programs and resources that enable Macomb County victims and survivors of domestic violence and sexual assault in to regain control of their lives. Four County Community Foundation supported two programs at Turning Point this past year.
The first grant was from one of our donor-advised funds to support the operations of their essential 24-hour domestic violence shelter services. The shelter provides programs and resources that enable victims/survivors of domestic violence and sexual assault to regain control of their lives.
The second grant was awarded for Domestic and Sexual Violence Prevention Education in several Macomb County school districts and at the Macomb County Juvenile Justice Center. Prevention Education is a progressive program designed to educate youth and the community at large, to reduce the prevalence of domestic and sexual violence, and create social change by becoming an active bystander.
Four County Community Foundation is committed to serving the current and emerging needs of our local communities and we are proud to support the efforts of these and other non-profit organizations. We recognize that the significance of their services is immeasurable. Visit our website if you would like to help. Together, we can make a difference!