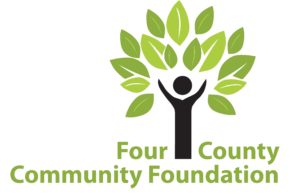 Shelby Community Foundation has been in operation since 1996. Since that time they have raised over $1.7 million, and have awarded nearly $800,000 to their community in the form of grants and scholarships. The Foundation currently has over $662,000 in endowed funds. Their mission has been simple: "To enhance and enrich the quality of life and community livability for citizens of the Charter Township of Shelby by providing resources to support initiatives not normally funded through governmental sources."
With every bit of passion and goodwill they have always had, Shelby Community Foundation has joined forces with Four County Community Foundation! All Shelby Community Foundation funds will be administered by Four County Community Foundation. The funds will continue to benefit the Shelby Township Community, just as originally intended. For Shelby Community Foundation to gain professional staff and for Four County Community Foundation to gain a larger Macomb County presence, a merger was appropriate and mutually beneficial. New Shelby funds and projects will continue to be developed and funded. Two Shelby Community Foundation leaders, Linda Stout and Nancy Bates, are now serving as Four County Community Foundation Trustees. This partnership has felt very natural from the start; two community-minded organizations joining forces for the common good.
Four County Community Foundation is pleased to assist residents of Shelby Township realize their philanthropic goals and support their local non-profit organizations. Current funds which continue to benefit the Shelby community include:
Jameson Bates Memorial Scholarship fund
John A. Brown Memorial Fund
C.O.P.P.E.R. Fund
Detroit Sportsmen's Congress Scholarship Fund
Friends of Foster Kids Fund
Healthy Futures Endowment Fund
Jamie's Smiles Memorial Fund
Jamie's Smiles Endowment Fund
Kids at Play Fund
Charles B. McLaughlin Memorial Fund
SCF Scholarship Endowment Fund
Shelby – Macomb Daybreakers Kiwanis Fund
Shelby Community Endowment Fund
Four County Community Foundation has been in operation since 1987, and has awarded nearly $10 million to the communities where Lapeer, Macomb, Oakland, and St. Clair Counties meet. We are proud to include Shelby Township in our family of communities!